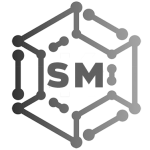 Strategic Mindfulness for Security & Risk Professionals
Thank you for your interest in Strategic Mindfulness for Security and Risk Management Professionals.
Having had amazing opportunities to work with, and coach some of the best people in the Security and Risk Management profession, one thing we realised early on, was that while they might have had the necessary knowledge, what stopped many professionals from achieving success in crisis events was themselves. In other words, their inability to manage what was happening on the inside in the midst of dealing with crisis events was often their failing point.
To this end, we developed what we believe is a profound new understanding on how to improve one's capabilities in high risk environments, not withstanding desparetly needed in the world of security and risk management.
You can sign up below to watch a webinar we have delivered to Security and Risk Management professionals all over the world. We have taught Strategic Mindfulness to professionals form Google, AirBnB, Facebook, Singapore Airlines and others.
If after watching the webinar, the message resonates with you, feel free to contact us to discuss how we can help you personally, or your organisation develop a Strategic Mindfulness capability.
Should you like to find out more about Strategic Mindfulness for your organisation or team please reach out to us.
* AFTER SUBMISSION THIS PAGE WILL REDIRECT TO THE WEBINAR REPLAY PAGE