Client Testimonials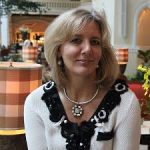 Aaron Le Boutillier of LBG Le Boutillier Group was used to present and deliver a free session on women's self defense training for the American Chamber of Commerce. The whole course was professionally delivered and well received from everyone within the group. His sense of humor and security tips given were certainly an added bonus to an already superb program. Aaron also donated his time for free and all profits from both the course and the selling of his book were given to the Amcham charity fund. I would highly recommend any organization to use Aaron and his com- pany for this type of training.
Judy Benn
Executive Director, Amcham Thailand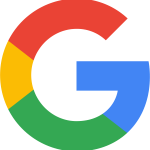 Aaron has conducted 'Self-defence for Travellers ' at a number of Google offices in APAC. His training includes a good mix of actual hands on self-defence training, theory and Q&A in the form of 'what ifs?' Without except ion each class has provided excellent feedback on Aaron's knowledge and delivery. His training is relevant to all employees living, traveling and working in the region and has been a particular hit with our female executives. I would not hesitate to recommend Aaron and his training to other MNC's.
James Rotherham
Regional Security Manager - APAC (Google)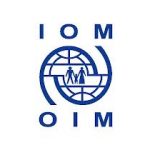 IOM during the month of May 2011 engaged the services of LBG and their managing director Mr. Aaron Le Boutillier whom provided a one day training course in Jakarta on the subject of "Self defense" for a group of IOM staff members in Indonesia. Throughout the training course, Mr. Aaron executed comprehensive high quality training on the related subject, covering psychological and physical aspects in self defense in various working environments. IOM is highly satisfied with the quality of provided services as well as expertise of the company on security and self defense subjects.
Valdimir Maslarov
lnlernalional Organization for Migration (Indonesia)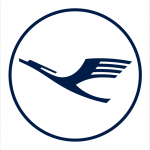 Dear Mr Le Boutillier, It was our pleasure to have you as a special guest attending our Lufthansa Aviation Security Annual Meeting 2010 in Seeheim, Germany. Your presentation about the unruly passenger restraint concept your company has developed for Lufthansa, followed by a practical exercise was a great combination of theory and practice and highly appreciated by all participants. Once again we would like to thank you for your professional and informative, yet also very entertaining presentation.
Juergen Faust
Head of Aviation Security Lufthansa German Airlines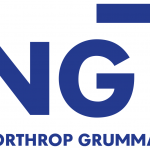 This is to inform the potential employer of Mr Aaron Le Boutillier provided Close Protection services for the Chairman of Northrop Grumman Corporation for a period in 2004 during a country visit to Singapore; and he accomplished the job in a superb manner. In my 30+ years of service with in the defense industry, I have not seen a more capable protection performance by an individual , whether provided from professional U.S. Government agencies or private agencies. Throughout the period of employment, from pre-briefing and route clearance , to personal escort and daily threat updates , Mr Le Boutillier was thorough, meticulous , pleasant , and well--briefed , and always ready with contingencies. The Chairman of Northrop Grumman Corporation was particularly impressed with the level of professionalism provided by Mr Le Boutiller 's services, from landing in Singapore to takeoff several days later. Mr Le Boutilier would be the first person I would call if I needed similar protection again.
Scott Douglas
Regional Vice President, Southeast Asia - Northrop Grumman Corporation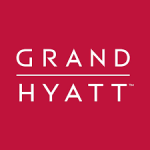 Dear Aaron, It is with great pleasure to have you back at Grand Hyatt Singapore to conduct the training on Door Supervisor and Controlling Alcohol Risk Effectively. On behalf of the participants, we would like to thank you for your invaluable training.Your candour and knowledge of the subjects made rapport and learning easy. The feedback that we have obtained from the employees was positive with several singling kudos to you. They commented that the trainings were informative, practical, interactive and lively. These training have definitely raised awareness on security, laws and regulations concerning alcohol service, conflict management and handling guests ' disputes . Once again, thank you for the engaging sessions . We certainly hope that we can have the benefit of your expertise sometime in the near future.
Peh Ai Pheng
Training Manager - Hyatt Singapore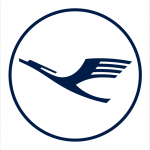 We - LH Flight Training - would like to accentuate the very effective cooperation with Mr Aaron Le Boutillier that took place from November 2006 until June 2007. The objective of this cooperation was the implementation of restraint training for the entire flight personnel within the Deutsche Lufthansa . Support concerning the content , conception as well as the according know-how was provided from Mr Le Boutillier in the following three professional areas. Consulting during the development with regards to content and organisation of a restraint training. Training: a 10 day workshop for the design team, 8 Train the Trainer courses (each 3 days). Supervision of the facilitators together with trained assisting supervisors. We would especially like to emphasise the following: Aaron Le Boutillier is equipped with outstanding special knowledge , explicitly in connection with the airline business. For all evolving problems he convinced us with perfect solutions and showed suburb motivation. Mr Le Boutillier demonstrated authority in a very positive sense and was highly respected from all participants. His confidential and responsible image stood out. Further he displayed excellent social competence which also was reflected in positive feedbacks from the participants ' even weeks after events . A cordial thank you for the pleasant cooperation from all of us and we wish Mr Le Boutillier the very best for all future projects .
Dr. Udo Shloz
Head of Human Factors Training , FRA OK/H Lufthansa Flight Training GmbH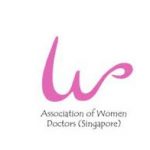 The Association of Women Doctors (Singapore) is privileged to have Mr Aaron le Boutillier's expert services in conducting its women's self defence workshops over 2008-2010. It is our pleasure to attest to the capability & professionalism of le Boutillier, his involvement in philanthropy and heart for charity.
Dr Wendy Teoh
President AWDS Association of Women Doctors Singapore