About The Le Boutillier Group
The Le Boutillier Group was established in Singapore in 2002. Today, LBG has grown considerably with offices in Singapore, Bangkok and the United Kingdom, offering a wide range of bespoke security consultancy services ranging from close protection, personal threat management training, crisis management consulting, white collar crime investigations, risk management and corporate security training programs.
Aaron runs LBG with Dr. Rodney King. Together they are global leaders in the security industry in developing innovative platforms for mindfulness in security and risk management.
Their clients include law enforcement, military operators, close protection teams, and corporate security.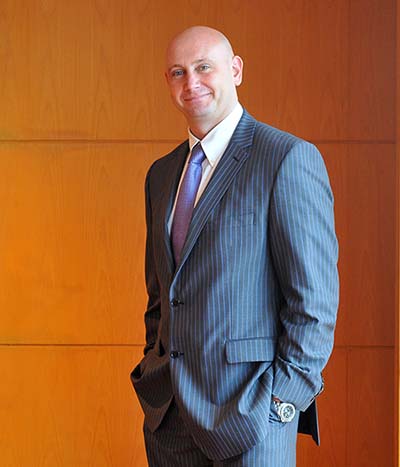 Meet Aaron Le Boutillier, Founder & CEO
Aaron has been at the cutting edge of providing security risk training and consultancy since leaving the Police in 1998. His passion for Asia saw him incorporating LBG in Singapore in 2002 where he was awarded a contact with Singapore Airlines, a relationship that has continued until today.
After several years of working with Singapore Government agencies and multi nationals, Aaron open an office in Bangkok where he continued his passion for innovation and focused more on the investigative arm of the business.
Aaron is currently the Regional Vice President of ASIS international, region 13b and works closely with Thailand Police and Military in the field of defensive tactics and was awarded honorary wings from the Thai Special Forces in 2019.
Aaron is also completion his thesis in NeuroCriminology for his Masters in Criminology and Criminal Psychology and is a lecturer at the Royal Police Cadet Academy.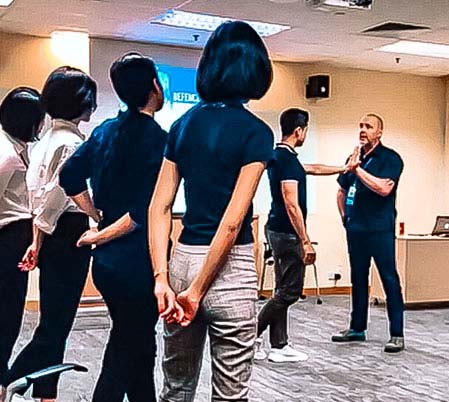 Meet Dr. Rodney King, Director
Rodney is passionate about equipping people with the necessary skills to both protect themselves and those they love. Along with that, he has realized through managing risk in his own life and career, that the breaking point for anyone is how well they are able to manage themselves in those moments. To this end, Rodney's research as a social scientist, and real world application, has led him to develop tools and strategies to purposefully choose to become fully attuned to the present moment with clarity, poise and equanimity. In addition, Rodney holds a Level 4 Award in Foundations of Security and Risk Management and  Level 5 Award in Corporate Risk and Crisis Management (I.SRM).
THEY TRUST US
Our Clients